Client Loyalty Post # 19: Are you cross-selling in a way that is self-serving first?
This is the nineteenth in our bi-weekly series of posts that provide excerpts and tips from our recently published book, Building Enduring Client Loyalty: A Guide for Lawyers and Their Firms. Click here to save 15%. Enter code 'AUTHBEC' at the checkout.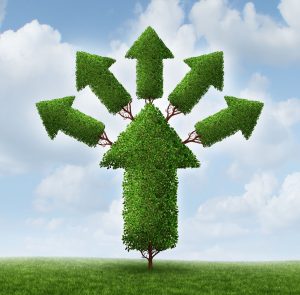 The easiest and most cost-effective way to grow your firm's revenue is to provide multiple services to existing clients. This can only be done, however, if clients are very satisfied with the services and value you already provide to them. Your focus must first be on ensuring that your clients are extremely satisfied, you are responding to their needs and you are creating value for them. Cross-selling should be done only after assessing the needs of the client, finding out how those needs are currently being met, and identifying potential opportunities where you might find a fit between the client's needs and the services or expertise someone else in the firm can offer the client to satisfy this need.
Firms Need to Address Barriers to Cross-Selling
There often are numerous internal barriers that prevent cross-selling from working effectively in law firms.  These include:
A compensation system that primarily rewards self-origination, that doesn't penalize partners for hoarding and that doesn't recognize partners who share contacts and efforts.
Partners in mid-sized, large and global firms often don't know enough about the firm's other capabilities, their partners' expertise and representative matters to offer these to clients.
The substantial risk to the referring partner that the partner won't be harmed by cross-selling if the partner introduced does a poor job, is not responsive or is arrogant.
Many lateral partners who are hired for their books of business are not interested in introducing new partners to their clients and they hold them close. Existing partners in the firm might be reluctant to cross-sell to laterals for fear they'll leave and take their client with them.
Many lawyers have become so specialized in their field of expertise that it has become difficult for them to think strategically outside their own practice silo.
To cross-serve effectively below is the abbreviated list of To Dos we describe in greater detail in the book:
Take the "sell" out of it.  The focus must be on the client's needs first, not in getting more business.
Do your homework in advance.  Do some research about the kinds of issues you think the client may have or need help with.
Discuss options and explore solutions.  In discussing needs with the client, be open to helping them find a solution using their existing resources.
Understand by whom and how hiring decisions are made. Discuss how and by whom decisions are made in the legal department and across business units.
Collaborate with your partners.  Use firm client team and industry group meetings to explore ways in which other partners can help you add value to your clients, or ways in which your expertise could benefit others' clients.
At all times, listen to clients.  Always ask questions about how the business is doing, new executive hires or shake ups, trends in the industry, threats from competitors or the economy.  Also ask regularly for feedback on your service and the service of others now working for the client.
Be knowledgeable about your own firm's capabilities.  Review the firm's web site and intranet to learn about practice niches, specialties, industries and markets represented, and office and lawyer strengths. Also become familiar with available skills inventories and case and transaction data bases the firm might keep.
Get your foot in the door.  Identify a small project the firm can do for free or for a reduced cost. These discrete projects should entice a client because the issues and risks the client has may be due to new regulation or case law.
Initiate discussions with decision-makers on strategy. Clients often complain that they don't have enough time or energy in their day to think strategically about their priorities, goals and how the legal team could better meet the needs of and add value to the business.
Communicate with clients about things of relevance to them.  If others in the firm author alerts or articles that may be of interest, send these along to clients with a personal note or e-mail but be sure that the communication they receive is tailored to their industry or type of business need.
Communicate internally about clients and opportunities. Celebrate cross-selling successes – nothing motivates behavior as much as tangible results.
---