Client Loyalty Post #18: Does being on a preferred panel provide you with an advantage or disadvantage?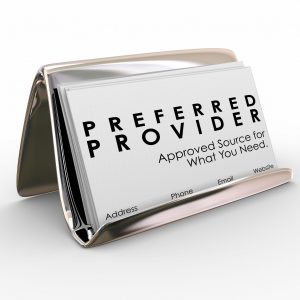 This is the eighteenth in our bi-weekly series of posts that provide excerpts and tips from our recently published book, Building Enduring Client Loyalty: A Guide for Lawyers and Their Firms. Click here to save 15%. Enter code 'AUTHBEC' at the checkout.
Companies continue to reduce the number of outside law firms they work with through convergence processes that result in preferred law firm panels or networks.  This initiative is intended to reduce the administrative burden of managing scores or hundreds of individual firms, reduce costs through volume discounts and flat fees, enhance quality, consistency and efficiency through scale, and build stronger and trusting partnerships with fewer law firms who are invested in the company.
Unfortunately, convergence efforts have not been as effective as intended for many legal departments or their law firms.  There are a number of reasons for this.  The first is that the design and set-up of the convergence process is not always well-researched and structured.  The in-house department can claim to have undertaken the process but if it wasn't well-thought out, it often falls short of its objectives. The second is that very often, once a company concludes the selection of its panel firms, post-convergence management falls short.  More effort has gone into the RFP and selection process than the implementation. And third, many in-house lawyers resist following panel guidelines of only using the newly selected firms.  The good news for incumbent firms is that they often retain work due to the loyal relationships they have with inside counsel.  The bad news is for newly selected firms to the panel, they often find that as far as two or three years down the road, they are not receiving much if any new work from the client.
Some Ways to Make Preferred Panel Networks a Better Investment
Be selective – evaluate whether a specific client panel is right for your firm.  Determine how it is structured, how it is managed, what the client's objectives are.
Engage actively during the process.  Talk to and befriend the client's key contacts on their procurement, legal team, legal ops, and technology teams.
Invest in the client and participate proactively from day one.  Try to initiate a discussion early on to establish key client expectations and guidelines and gain any knowledge about the client's immediate or short-term needs and how you might be helpful in serving the client.
Be a good team-player. Clients benefit when firms work together on their behalf and if the panel has been carefully designed with firms designated as "specialists" or with a specific geographic footprint, referrals often occur between panel firms.
Use this opportunity to innovate.  Clients are looking for new ways to innovate. This doesn't mean having a firm come up with a new tool. It means looking for ways to change the way legal services are delivered.
Don't use the "B" team. Too often, once selected for a panel, firms decide that in order to be profitable since they often have promised deep discounts, they need to shift work to lower level and/or less productive lawyers.
Look for opportunities to expand. Once on a panel, firms that focus on delivering exception service and value and have a well-coordinated process in place for ongoing dialogue with multiple contacts often are tapped for additional needs that may not have been identified in the convergence RFP or selection process.
RainMaking Oasis provides consulting and coaching services to law firms and lawyers in the areas of client loyalty and development, business development and growth strategy, collaboration and innovation and succession planning. Please contact Susan Duncan at [email protected].
---