Client Loyalty Post #16: Should you give away time, resources and insights for free?
This is the sixteenth in our weekly series of posts that provide excerpts and tips from our recently published book, Building Enduring Client Loyalty: A Guide for Lawyers and Their Firms. Click here to save 15%. Enter code 'AUTHBEC' at the checkout.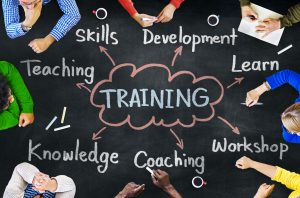 For at least two decades, law firms that wanted to stand-out to their most important clients have provided "added value" by giving them services for free, including CLE training and other resources they used to charge clients for.  After the Great Recession of 2008 and the launch of the Association of Corporate Counsel (ACC) Value Challenge, clients began to more actively ask for and expect value over and above the legal services they paid for. In fact, many began soliciting specific value-added services they could expect to receive in the RFPs they issued to their outside firms.
What has not changed is that although legal departments have grown dramatically in the last twenty years, the in-house lawyers continue to be spread thinly, often operating in reactive or crisis mode to get deadlines met and deliverables delivered.   Clients have increasingly depended on their outside firms to provide value to them over and above the billable work they are asked to do.
Relationship and matter oversight partners should track the time and expense their firms give to clients for these value enhancements and discuss it at an annual relationship review. It is a way for firms to remind clients of the depth of their investment in the client relationship, to get feedback on what was worthwhile or not, and to serve as a conversation starter about client needs and interests in additional or alternative value services or paid services.
As with anything you do for clients, the best way to determine specific ways in which you can add value is to ask.  Initiate a meaningful dialogue with each client to ask them what they most need, what you have done in the past that was or was not worthwhile, what they are receiving from other providers and what you could do that others are not.  As we cover in great detail in Part 5, Chapter 1 of our book, nine of the most common Value-Added offerings include:
Client relationship management and oversight
CLE Training – on-site, webinars and digital modules
Non-legal executive, company and support training
Collaboration among legal ops professionals
Audits/policy reviews
Secondments
"Looking Around the Corner" briefings and alerts
Diversity
Pro Bono
RainMaking Oasis provides consulting and coaching services to law firms and lawyers in the areas of client loyalty and development, business development and growth strategy, collaboration and innovation and succession planning. Please contact Susan Duncan at [email protected].
---