Client Loyalty Post #11: Does your client want a better relationship with you?
This is the eleventh in our weekly series of posts that provide excerpts and tips from our book Building Enduring Client Loyalty: A Guide for Lawyers and Their Firms, just published in February.  Click here to save 15%. Enter code 'AUTHBEC' at the checkout.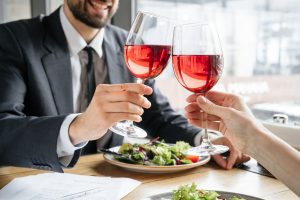 With all the pressures clients are under to reduce legal fees, use procurement officers, ask firms to bid on cases through RFPs, it is easy to forget that clients have a human side and that personal relationships still often count for more than it might appear. Don't wait until after a matter has concluded to begin to get to know clients.  At the beginning or end of every call or meeting, initiate some personal conversation, off the clock of course!
Get to know what motivates them, what is important to them and how they spend their time outside of the office.  Find commonalities and mutual interests like where you grew up, college or law school, hobbies like golf, tennis, painting, running marathons, sports teams, gardening, the performing or visual arts, favorite travel spots and restaurants and charitable and civic activities about which you or they are passionate.  Listen for clues about their personal lives to see if you can offer to help in anyway, for example, share insights with a child considering career options, offer to write a letter of recommendation or referral, find tickets to highly sought-after concerts or sporting events. At year's end, send a handwritten note of thanks and a small gift or a donation in the client's name to an organization.
Stay top of mind. Keep them on your radar at all times. Set up a Google alert or use other tools to track client news about the business, promotions, new offices and products, stock activity, etc.  Send them emails or give them a call when you come across this news.  Monitor the business and legal activities of your clients' competitors.  When possible, share insights and arm them with "intelligence" before they need it– it is even better if it is useful information that your contact can share with other executives in the c-suite.  It will make your contact look smart and strategic.
Be likable and genuine. If you are not a naturally outgoing person, work on becoming someone others can talk to and relate to. When interacting with clients, especially on non-matter related topics, focus on listening.  Be genuine in your interest and listen without interrupting.  Bring humor and friendliness to the relationship. Identify clients whom you would like to entertain once things open up again. Find out what your client enjoys, whether his/her preference is to do something with their spouse/family or with other colleagues.
Communicate, communicate, communicate. One of the things clients still complain about is that their lawyers do not communicate with them often enough or are not clear or transparent in their communication. This aspect of the relationship is critical to forming deep trust and conveying reliability. Always err on the side of communicating too frequently but be sure to ask clients how often they want to hear from you, especially on the status of matters.  Do they want to be copied or bcc'd on every email?  In which decisions and meetings do they want to be involved?
Co-market with clients. Remember that clients often are looking for ways to increase their own visibility and credibility and often don't get recognition for their knowledge, skills and ideas.  They need this visibility and recognition, as you do, for professional advancement, satisfaction and a sense of accomplishment. Ask clients what business and industry publications they read and ask them to co-author an article with you. Identify opportunities to give joint presentations or to serve on the panel with you.
RainMaking Oasis provides consulting and coaching services to law firms and lawyers in the areas of client loyalty and development, business development and growth strategy, collaboration and innovation and succession planning. Please contact Susan Duncan at [email protected].
---