Client Loyalty Post #10: Why is it better to be a trusted advisor than just a technical expert?
This is the tenth in our weekly series of posts that provide excerpts and tips from our book Building Enduring Client Loyalty: A Guide for Lawyers and Their Firms, just published in February.  Click here to save 10%. Enter code 'BEC10' at the checkout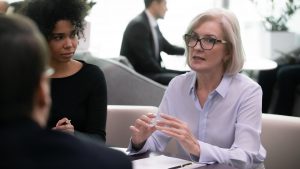 Most lawyers have developed deep areas of expertise within practice areas, client types and industries.  Unfortunately, many lawyers have become so specialized as subject-matter experts, they do not develop their skills and knowledge as broader business advisers, nor do they often understand what it is their colleagues do in other areas of practice specialty. This limits their ability to engage in broader, strategic discussions with clients about the relationship of legal issues to the business and the inter-related nature and impact of various legal issues on a specific matter or deal.
Clients want their lawyers to be much more than experts in their fields.  Client themselves, especially those in the general counsel or chief legal officer position, are under great pressure also to understand all aspects of the business as they now often have a seat at the business/executive table, and not just as leader of the legal department. Given the changing dynamic both of what is expected of clients themselves and what they now expect of their outside counsel, the skills profile of the successful lawyer has changed.
In order to earn the role of trusted advisor and business partner, lawyers need to add broader knowledge to their vertical expertise and be able to understand and comfortably discuss a client's organization, business priorities and business model, industry, strategy, trends, regulation and economic impacts.  Even more fundamental, lawyers need to develop a "learning mindset" in which they seek out new knowledge, are curious and open-minded, and don't make assumptions or jump too quickly to conclusions.
The skills embodied by the best trusted advisors include:
Creativity; innovation
Communication, including ability to negotiate and collaborate
Ability to apply knowledge across disciplines
Empathy, including ability to put oneself in others' shoes and understand other cultures
Understanding of substantive areas outside your area of expertise
Transitioning from expert-only to advisor
Being an advisor embodies a more advanced skills set and approach to working with clients. As an expert, you are hired for your technical expertise and track record of getting results. Often in this type of relationship with a client, you have analyzed and are providing the facts and case law and telling them how they should approach their issue. Most of the relationship is still at a professional level, although you may be developing professional trust.
As a trusted advisor, more time is spent asking good, thoughtful questions and listening to the answers and probing further.  At this level, you are partnering with the client on issue-spotting and problem solving and it likely will take you outside your practice area of expertise and your comfort zone. Perhaps most importantly, clients rely on advisers for their insight, experience and judgment. At this point, relationships also often transcend a professional relationship into a personal relationship.
RainMaking Oasis provides consulting and coaching services to law firms and lawyers in the areas of client loyalty and development, business development and growth strategy, collaboration and innovation and succession planning. Please contact Susan Duncan at [email protected].
---