Client Loyalty Post #2: Do clients define loyalty the same way as you do?
This is the second in our weekly series of posts that provide excerpts and tips from our upcoming book Building Enduring Client Loyalty: A Guide for Lawyers and Their Firms. Click here to save 10%. Enter code 'BEC10' at the checkout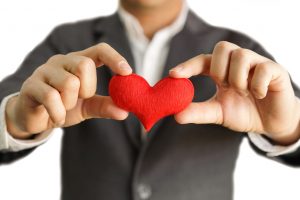 The word loyalty and the concept of loyalty mean very different things to different people. Some believe loyalty is a term better used to describe personal relationships and trust and stickiness are more appropriate words in the business context. We believe clients themselves would define this better than anyone so we offer some perspectives from clients on how firms have earned their loyalty.
Lucy Endel Bassli, Former AGC for Legal Ops at Microsoft, Founder and Innovation Coach, Trainer and Consultant at InnoLegal Services
Loyalty is still very personal but is supported with substance. I will default first to my personal relationships with an outside lawyer. I give them a chance first…but there is a tipping point where I say "I love you, I appreciate you, but if you don't change, I cannot keep sending you work." Relationships do matter, but now they must be accompanied with evident quality legal work and objectively defined successful outcomes.
Jeff Carr, former SVP and General Counsel of Univar Solutions and FMC Technologies
The differentiator for me and why I am loyal to a firm is culture — that is reflected in the chemistry, relationships, commonalities and connection I have with the legal service providers — whether a lawyer or other professio20nal. There has to be a cultural affinity and alignment with my providers where their principles and mine mesh.
Mark Chandler, EVP, Chief Legal Officer and Chief Compliance Officer, Cisco Systems Inc.
Some factors that drive "stickiness" with my law firms are (1) a willingness to say when they can't do the work; (2) an appreciation for the business context I'm in. I use law firms to make sure I get the black letter of the law right. The great law firms will take it a step further and help me answer the business question, and (3) are they willing to work on a basis that is tied to my success. I've moved almost everything of significance to a fixed fee. I am a big enough company in volume that if one deal doesn't work out, the next one will. It has to be fair and be a partnership. That really builds loyalty because then I don't have to think about the money.
Vincent Cordo, former Central Legal Operations Officer and Global Sourcing Officer, Shell Oil Co., currently Chief Client Officer at Holland & Knight
There are three primary factors to loyalty. First is the lawyer-to-lawyer relationships at all levels. Second is quality and economics. Third is value services and the supporting cast. Much work happens behind the scenes and requires asking the tough questions, monitoring the metrics and challenging the status quo.
Maureen Harms, Associate General Counsel and Managing Counsel, 3M Co.
To increase and sustain long-term loyalty with their clients, law firms must be innovative and mutually aligned to help each client meet its commercial goals. As in-house counsel, we serve as trusted advisors who deliver high-quality, growth-oriented legal and business advice to our leaders and business partners. We need our external partners to break from the traditional hourly-based advice model and provide better risk-adjusted legal solutions. Our best firms serve us in the same way we serve our clients – providing high-value legal advice at the speed of business.
Tom Flynn, General Counsel and VP Corporate Strategy at Budderfly
One lawyer at one firm really stood out and earned my loyalty. Among the qualities that earned my trust included: he knew our business consistently, he attended all board meetings at no cost to us, he took my many random calls and never nickel-and-dimed us, he understood what I needed and made my life easier, he always had my back, he attracted good people to work on his team and he knew how to interact with me –our styles meshed.
Melissa Lauderdale-Ward, Chief of Staff to Thomas O'Neill, SVP, General Counsel, Exelon
The kinds of things that erode my loyalty to a firm include when they are resistant to negotiate rates or unwilling to consider or devise creative approaches to being compensated for delivering value, continue to use lock-step rate increases every year, they are slow to bill us, they don't share our diversity values or are stuck in the old model of doing things.
David Mack, Senior Vice President and Chief Legal Officer, Hartford HealthCare
Loyalty does matter. The firms that I contact first share similar traits: they are attentive to our mission, they understand healthcare and that the patient is always our top priority, they work with a high level of urgency and they work within our model.
RainMaking Oasis provides consulting and coaching services to law firms and lawyers in the areas of client loyalty and development, business development and growth strategy, collaboration and innovation and succession planning. Please contact Susan Duncan at sduncan@rainmakingoasis.com.
---