Acts of Kindness Part 1: Compassion, Resourcefulness, Generosity and Commitment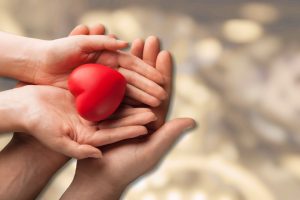 With so much news about COVID-19, many of us are becoming a little overloaded with coping with the stress and the substantial impacts on the economy, society, our friends and families and our firms. Over the next several weeks, we will share stories of individuals in our legal community who personally are making a difference.
We can all celebrate these acts of kindness and be inspired by what others have been able to accomplish even while they have been "shut in." Whether big or small, each of these stories reflect the goodness in people and the ability of many to put their concern, resourcefulness and empathy into action. If you or others you know are involved in acts of kindness specific to the coronavirus pandemic or if COVID is changing the nature of the work you are doing for charitable causes, please get in touch with me at [email protected]
Individuals featured in this blog issue include:
Aleisha Gravit
Trish Lilley
Matt Parfitt
Roy Sexton
Upcoming issues will feature more inspiring stories about:
Savannah Alden
Jan Anne Dubin
Despina Kartson
Stacy Rotner
Aleisha Gravit, Chief Marketing and Business Development Officer, Akin Gump
Aleisha loves to quilt and when the pandemic hit and the CDC recommended the wearing of masks, she realized she had a lot of extra cotton material she'd collected for quilting projects. She found out that the type of material best suited to masks was the type of soft, tightly woven cotton used for quilting. Apparently, the efficacy test is if you cannot blow out a candle by blowing with the mask on then you've created an effective barrier. So Aleisha went to work and was able to make eleven masks initially. She said it was easy to do and each mask only takes her 10 minutes to make. It provides a nice break here and there throughout the day and she plans to continue making more masks once she has the machine fixed. Most of the masks she's produced so far have been given to her father and others at the assisted living facility where he lives. Aleisha also continues to bring occasional box lunches and donuts for the staff at the facility to express appreciation, especially in this more stressful environment. Thankfully, her father's facility has had no COVID cases to date.
Trish Lilley, Chief Business Development Officer, Stroock
Over the years, Trish has engaged in random acts of kindness. For example, the woman who donated a kidney to Trish's husband last year, now herself is in need of help. This donor has six children, four of whom she adopted out of foster care and she and her husband are challenged to provide all the essentials for their family. So Trish set up a Go Fund Me page on her behalf and raised $18,000 dollars for the family. She is a supporter of and participant in Pets Together, an organization that brings the joy of people's pets into nursing homes to lift the residents' spirits. This is done now via videoconference. "Anyone with an animal can sign up at petstogether.org – it is easy and makes those on the other end of the Zoom call so happy", Trish noted.
In response to COVID, Trish has been more actively involved in Buy Nothing Local, responding to requests from single mothers and others nearby who have not been able to get out to shop for food or are struggling to either find it or pay for it. Trish and her family have had carts of food delivered or purchased groceries to make meals for a week or two and delivered these to families. On Mother's Day this year, she did a personal fundraiser for Feeding America that in two days, raised $1,000. She also donated a laptop to support Matt Parfitt's collection for underprivileged first-graders (see next section.) As Trish says, these are small things anyone can do. She thinks our industry is full of resourceful people who can connect the dots, respond to needs and solve problems. This certainly is a time when those talents and compassion are sorely needed.
Matt Parfitt, President, Vuture U.S.
Matt Parfitt recalls "I did what I thought was a good and right thing to do at a moment in time." A good friend of Matt's wife is a first-grade teacher in a very poor, underprivileged section of Brooklyn, New York. Many of the children at her school come from single parent homes and/or are homeless. When schools were closed and people told to stay at home, many of the children in this teacher's class had no access to personal devices/technology for the remote learning and other programs being made available online.
Matt has young children himself and realized he and his family had several extra iPads and laptops lying around that they were not using. After hearing his wife's friend express dismay about so many children not being able to stay connected to school and learning during this time, he collected his families extra iPads and also put out a call to colleagues through the Legal Marketers Extraordinaires page on Facebook. Friends and colleagues contributed their own extra laptops and a few bought new ones on Amazon. Based on this generosity, Matt was able to send seventeen iPads and laptops directly to fourteen families of first-graders. Teachers and parents have expressed their sincere gratitude to him.
Roy Sexton, Director of Marketing, Clark Hill
Roy has been involved in a number of charitable causes and organizations over the years and it was interesting to discover how his efforts have changed during the pandemic. A strategic marketer, Roy is particularly adept at social media and digital marketing. Prior to COVID, Roy's ideas and proposals for how his non-profit organizations could more effectively engage with constituents and important audiences often fell on deaf ears, but with social distancing and stay-at-home orders in place, the need to connect with stakeholders, to raise money and to spread the word required a different approach and platform once people could not interact in person.
Ronald McDonald House of Ann Arbor – Annual Gala– This annual event which typically raises $300,000 on average, is a critical fund-raiser for the organization. Fortunately, prior to the shut-down in March, the staff and Board members had done a great job soliciting auction items. But how can an organization turn their annual live Gala with live entertainment into a virtual success? By having Roy on the Board! Roy designed a pre-show series of pre-recorded stories and videos posted on Facebook for half an hour at which point Facebook went live. He arranged for a live performance by a pianist duo who also played and sang songs on request live. The 2020 Virtual Gala, held on May 9th via FB achieved 1,700 views in real time and a total of 2,500 hits overall. Amazingly, despite the set-back of not having a live event, the gala and auction still raised $200K. Roy's fellow board members and staff now are believers in the power of social media!
Mosaic Theatre of Detroit – This organization was founded in 1992 after many public schools cut performing arts out of their budgets and curricula. In the 28 years since it was founded, it has been the launching pad for many Broadway performers. Obviously, performance arts are best taught live but once COVID took hold and live classes were cancelled, the school had to pivot to online classes, communications and promotion of its programs. Roy, a Board member of this organization, says the pandemic has provided the impetus for the school to rebrand its social media platform which now features video profiles and music clips and is actively engaging with students and stakeholders via Twitter, Instagram and Facebook.
Barn Sanctuary is another passion of Roy's. While he does not serve in any formal capacity for this organization, he is a huge fan, promoter and supporter. "Barn Sanctuary was established in 2016 in Chelsea, Michigan …to change the way the world views farmed animals by rescuing, rehabilitating abused and neglected farmed animals in need." "Barn Sanctuary is home to over 100 rescued farmed animals including: cows, pigs, chickens, turkeys, ducks, sheep, and goats." Due to the Coronavirus, they are hosting virtual tours and virtual field trips until they can welcome live visits to the farm again.
RainMaking Oasis provides consulting, training and coaching services to law firms and lawyers in the areas of business development and growth strategy, innovation, client retention and expansion, succession planning and leadership and personal effectiveness skills. Please contact Susan Duncan at [email protected]
---