Smart Growth Part 1: The Why and How of Growth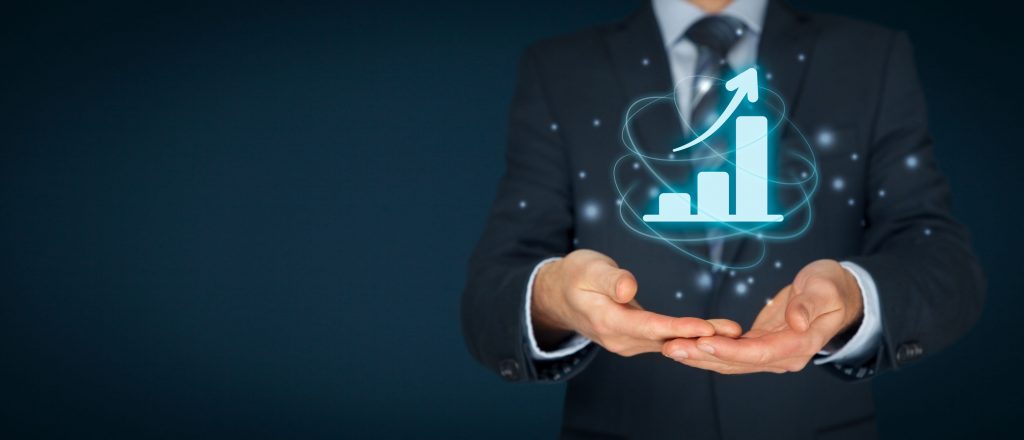 As we enter the fourth quarter of the year, it is an important time to be thinking about your firm's growth strategy for the future. Law firms, like any other business, must grow and adapt to stay relevant and viable. The last ten years of disruption have increased (1) competition from other law firms, clients' in-house departments and a rash of new law companies, (2) pressure to invest in technology and innovation advancements, and (3) focus on top talent hiring and retention.
Firms must be clear on their reasons for growth, align those reasons with their strategy, and then carefully and deliberately execute on it. While we will look at the conventional reasons and methods for law firm growth, we will also suggest it may be time to throw convention on its ear, to at least contemplate the future and what implications that will/should have on the way firms decide to grow going forward.
Common Reasons for Growth
There are a number of reasons firms decide to grow and as many ways to do so. While firms are getting better at understanding that growth for growth's sake is not a good strategy, many firms still are hiring laterals or opening new offices without a well-researched and developed plan or strategy. It is critical for firms to determine why they want to grow – it should be an integral part of their strategic plan. The following are the most common reasons for growth:
Size and Scale:

 At the larger end of the law firm spectrum, law firms are seeing clients that continue to go through the convergence process, reducing the number of firms they use often from hundreds to 10-20. In that process, clients often look for firms with broad geographic reach, multiple practice capabilities and the depth and diversity of staffing models to efficiently and effectively scale on projects.

Geographic Expansion

: Perhaps related to the need to be able to provide greater jurisdictional coverage, or due to a perceived opportunity in a specific geographic market ideally driven by client needs, firms still look for opportunities to enter new markets in which they perceive their strengths would well serve a certain type of client in that market.  Given that the U.S. continues to be the most active and lucrative market, firms will continue to seek and find good growth opportunities domestically.

Practice/Industry:

Especially for firms with strategies built around strengthening existing core capabilities, firms will often look to grow specific practices or bring in experts with industry or government/regulatory/prosecutorial experience. Clients look for a proven track record within practice niches and industries and are rarely interested in "generalists."

Profitability:

Many firms cite profitability as a reason for growth, although few actually achieve profitability through growth in the short term since many growth strategies entail investment, i.e., significant upfront costs, in acquisitions of new laterals or groups, mergers, or new offices.
Common Approaches to Growth
According to the 2019 Altman Weil Law Firms in Transition Survey, law firms anticipated they would pursue the following growth options in 2019:
Organic growth – 96%
Acquire laterals – 92%
Acquire groups – 71%
Acquire law firms – 39%
Open new U.S. offices – 34%
Strategically downsize headcount – 20%
Merger of equals – 13%
Consider being acquired – 7%
Open new offices overseas – 3%
Organic Growth:

While many firms have diminished or even dissolved their summer associate and entry level hiring programs, organic growth is still an effective way to build a team of talent that reflects the needs and culture of the firm. New approaches to hiring and retention include a focus on different skills sets, e.g., technology, project management and data analysis, the use of personality assessments to measure for resilience, leadership, empathy, team orientation, interpersonal strengths and weaknesses, and a better commitment to diversity.
With turnover at all firms still at its highest rates ever (44% of entry level lawyers gone by their third year and as many as 60-70% gone by their fifth year) and millennials looking for a different set of criteria, e.g., flexibility, value and meaning in the work they do, real time feedback, organic growth is very challenging to achieve in today's market. Any firm that wants to use organic growth as its primary mode of growth will have to really focus on, understand and improve its hiring, development and retention strategies.
Lateral Hires/Groups:

Lateral hiring is still the most common growth strategy used by firms. When strategic, it can be used effectively to replace departing or retiring partners, add expertise in practices, fill leadership voids, bring political or regulatory clout, provide an anchor in a new market entry, or bolster already strong practices.  Nearly 96% of all law firms say they will pursue lateral hiring as a growth strategy. Unfortunately, much lateral hiring is reactive, or as managing partners often like to say "opportunistic" (i.e., a headhunter calls with a candidate without adherence to a strategy,) and often focuses only on those with large portable books of business.  The lack of direct ties to a strategic plan and/or effective due diligence results in less than effective efforts to use lateral hiring for growth. A recent survey conducted by AML and Decipher found that "50% of lateral hires don't last 5 years at their new firms" and "62% underperform in delivering their stated book of business." We will discuss this at greater length in Smart Growth Part 4.
Acquisition of Boutique/Small Firms:

A couple of decades ago, many successful small boutique firms were acquired by large firms. Those with a focus on practices like FDA, patent and other IP, immigration, environmental, international trade and others became very attractive to large firms that needed depth in specific practice areas and industries. There still are a number of large "boutique" practice firms that are national in scope, e.g., Finnegan Henderson (IP), Fish & Richardson (IP), Littler (L&E,) Groom Law Group (Employee Benefits,) and Epstein Becker (Healthcare) as well as smaller boutiques like Axxin (anti-trust, IP and high stakes litigation) and Watt Tieder (Construction.)  The challenge for the  boutique firms is resisting the temptation to expand practices and still be able to service clients seamlessly, since clients will have to rely on other firms for other services.
Mergers: Mergers can be a successful way to grow the two target firms but only if both firms approach the merger strategically. Mergers most often are used to expand targeted areas of expertise, combat competition, enter new markets/expand the geographic footprint, and increase the firms' client base.  Most importantly, the outcome of a merger must better serve the respective clients of both firms. Many mergers fail because they are used to fix problems in the respective firms or result in more client conflicts than can be resolved.  Perhaps more importantly, mergers that fail do so because the partners' visions are not aligned and the cultures are incompatible. This is why especially carefully due diligence is required for mergers to provide an effective growth strategy.
Growth in Profitability:

This is more complicated than the other types of growth in that unlike the others, it could mean reductions instead of increases.  Growth in profit margins often is achieved by culling practices, offices, and less profitable clients, de-equitizing or outplacing partners and associates, shoring up higher value work or streamlining routine work through alternative staffing models.  So "growth" could be a misnomer in the context of profitability since it may instead entail either reductions or shifting of resources and approaches to service delivery. Areas in which profitability can be increased through growth include increased volume of work and productivity, improved realization and rate increases. In the long term, well-research and carefully executed strategic growth is what most often leads to greater profits. As we will discuss in Smart Growth Part 2, the best way to ensure highly profitable practice growth is through a Blue Ocean strategy.
Before Embarking on Growth – Reconsider Your Approach
With so much changing in the industry and the marketplace at large, law firms that continue to approach growth in the same way they always have run the risk of falling behind or even failing.  As we will explore in our next blog post, the legal landscape already looks very different than it did five or ten years ago.  The pace of change will only accelerate. Not only are there new, aggressive and effective entrants and solutions (ALSPs, law companies, tech platforms, AI) that clients can choose from, the nature of service delivery requires new tools, methodologies, skills and perhaps even new roles.  Before launching into your 2020 growth strategy, which for many firms will look a lot like their 2019 strategy, take time to consider these questions:
What is the firm's strategy and how future looking is it (see our next post for more on this)? How well does it reflect what the firm must do to survive, position itself for opportunities and competitive threats?
What market research and competitive intelligence — including in-depth discussions with clients, prospects and other influentials — did you conduct before determining your growth priorities?
What will your talent profile and pipeline look like in 1 year, 3 years, 5 years to meet the needs of clients and the rapidly changing model for delivery? Will you hire lawyers with traditional legal training or those from progressive law schools that are combining technical/legal/business skills with experiential learning? (see our post: Skills Gap Part 2: How Some Law Schools and Others are Filling the Void) Can you supplement or substitute some lawyers with legal process engineers, project managers, data scientists, paraprofessionals, consultants?
Will you be developing a multi-disciplinary set of offerings and/or those that incorporate technology into the platform?
Which growth strategies will you pursue? How will you ensure thorough and effective due diligence and also be nimble enough to modify, discard or expand service offerings?
Have you established financial goals and metrics to execute the growth strategy? How will you monitor and measure progress through benchmarks and metrics?
Who will drive growth? Who will be responsible for executing growth initiatives? How will they be held accountable?
How have you inculcated an innovation and growth mindset throughout the firm?
Our next blog post will address why a different mindset about strategy is essential, the third in the series will discuss the use of SWOT and PEST to drive better decisions and the fourth will cover how to make lateral hiring a more effective growth strategy.
RainMaking Oasis provides consulting, training and coaching services to law firms and lawyers in the areas of business development and growth strategy, innovation, client retention and expansion, succession planning and leadership and personal effectiveness skills. Please contact Susan Duncan at sduncan@rainmakingoasis.com.
---