Innovation Case Study 4: Morgan Lewis & Bockius


Our prior three law firm case studies have featured a 75-lawyer firm in Chicago, a 550-lawyer US firm and a 1,100-lawyer firm all based in the United States except for 13 full-time lawyers in China. This case study is about global law firm Morgan Lewis, with more than 2,000 lawyers across 17 offices in the United States, 7 offices in Asia, 5 offices in Europe, and 2 offices in the Middle East.  At a firm of this size and scope, innovation becomes an even greater challenge, but Morgan Lewis has been recognized for innovating on a number of significant fronts.  In 2018, the firm was named No. 1 out of the 52 most innovative law firms by the BTI Consulting Group's survey of general counsel and top legal decision makers, and it received FT Innovative Lawyers awards in three areas.
Those who are experts at innovation cite several characteristics required for it to happen in a law firm, including top-down leadership and investment, collaboration, and client centricity. Jami Wintz McKeon, Morgan Lewis's Chair, has cultivated many of the firm's innovation initiatives and is a staunch believer in, and supporter of, inculcating a strong culture of collaboration, which is the essential ingredient to exceptional client service and innovation.
Like many law firms, Morgan Lewis has appointed a business operations director to each of its practice groups, as well as pricing directors and project managers.  While the firm does not currently have an innovation officer or a central innovation office, innovation is occurring at multiple levels, and in multiple ways.
eData Practice
Much of the firm's formal practice innovation is incubated and housed in the firm's eData practice, which is led by partner Tess Blair, who is a Six Sigma Green Belt and a Financial Times recognized innovator. Tess and the firm were trailblazers in law firm ediscovery, having launched this practice 15 years ago. The eData practice is composed of a team of lawyers, litigation technologists, data scientists and analysts, software engineers, legal process designers, industrial designers, project managers, and artificial intelligence developers that combine legal expertise with technology and process design to enhance the delivery of legal solutions to clients. The entire team receives regular training in Six Sigma, legal project management, data visualization, and legal design with the ultimate goal of reaching solutions that clients are seeking.
Among the practice's most significant clients are its half dozen "enterprise clients" for which the firm serves as national discovery counsel and oversees their full portfolios of ediscovery, investigations, information governance, privacy, and counseling.  This team also supports the data-related needs of partners and clients, including those in transactional/deals, antitrust, and white-collar, providing data analysis and document review, as well as senior lawyers with specialized experience that work on a contract basis through their captive staffing agency. Tess and her team seek opportunities to collaborate with colleagues across practice groups in order to serve clients in better ways using process design and technology.
Parallex and Related Legal-Analytics Services
Litigation partner Kyle Poe leads a team of five that includes lawyers, data analysts, and software developers and is developing a digital case management platform, Parallex, that integrates data analytics and knowledge management to assess risk and optimize litigation strategies.  Using the Parallex platform, lawyers help clients evaluate case risks, likely outcomes, and value based on jurisdiction, plaintiff's counsel, and underlying fact patterns, all with just the touch of a button.
As a lawyer in the firm's products liability group, Kyle realized there had to be a less haphazard and paper-driven approach to track and evaluate cases. In order to efficiently manage major portfolios of litigation for clients, the team had to develop a more effective way to capture and utilize data. This resulted in the development of Parallex and has brought significant value to clients as they can more accurately and quickly assess, manage, and mitigate risks.
#MeToo Bot
Through a collaborative effort between the firm's tier-one Labor and Employment practice led by American Lawyer Attorney of the Year, partner Grace Speights, and the eData practice led by recognized innovator Tess Blair, Morgan Lewis responded to the #MeToo movement by, among other things, creating a "#MeToo bot," utilizing ediscovery technology and pioneering workplace culture studies to identify potential problems in the way a company operates. The bot is an analytics framework that enables the firm to very quickly analyze large amounts of data and then surface any data that requires further analysis through in-person investigations or, when needed, cultural studies.
Morgan Lewis developed this bot to leverage its lawyers' experience supporting internal investigations and portions of the analytic framework already in place to help with discovery in litigation. The tool analyzes great volumes of data and then very quickly surfaces markers of behaviors that require further analysis. This allows the lawyers to work with an independent source of evidence as a starting point for an investigation and it gives clients clearer direction faster, which is crucial because given the media scrutiny surrounding the #MeToo movement, speed of response is more important now than ever.  The work that Grace and her team have been doing has made a substantial impact in workplace culture analysis.
Client Service Innovation
As a reflection of the firm's deep commitment to exceptional client service, it developed an innovative training program in which every lawyer and staff member of the firm is required to participate. The interactive training program has two core components: 1) Business Chemistry and 2) Moments & Moves.  Business Chemistry is a workplace personality assessment tool developed by Deloitte that was designed to provide insights about individuals and teams based on observable business traits and preferences.  Moments & Moves is a substantive on-your-feet customized training program based on Morgan Lewis's culture regarding the way the firm delivers exceptional client service.  Every employee of the firm participates in the interactive half-day training workshop led by Amanda Bruno, chief business development officer. The training is intended to provide both the mind-set and tools to better understand and serve the needs of clients and team members.  Amanda was recognized by Financial Times as an innovation runner-up for this initiative.
SPARK

Innovation is not just for lawyers and technologists.  Recognizing that new ideas must come from multidimensional and diverse teams, the firm launched its ongoing innovation competition in 2016. All personnel – lawyers and staff – are encouraged to submit their innovative ideas, either individually or as part of a team, for every aspect of what the firm does, whether that is improving practice, service, or quality of life for Morgan Lewis's employees and clients. Participant submissions include analyses of costs, benefits, third-party uses, and practical considerations. After consideration by firm management, the firm selects the best innovations and then invests in developing them. Recent winning SPARK ideas have included:
Create a client-facing mobile app giving detailed information about clients' matters and allow the firm to communicate directly with the clients;
Build a business development challenge for associates;
Utilize network analysis on existing firm data to better understand the relationship between the firm and its clients;
Create a corporate historian function;
Promote the idea within the firm of delaying emails of a non-urgent nature in order to increase wellness; and
Create an app to provide tips on mindfulness and well-being.
Wellness Initiatives
Inspired by Chair Jami McKeon's vision to engage Morgan Lewis's entire workforce and provide Morgan Lewis with a healthy and positive work environment, chief engagement officer Amanda Smith has spearheaded a focus on workplace and workforce wellness, including some of the programs identified below.
ML Well Program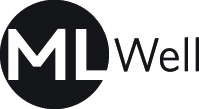 ML Well is a recently launched program that applies a multidimensional approach to support the physical, emotional, intellectual, and occupational well-being of all firm partners and employees. The firm's newly hired director of employee well-being, Krista Logelin, who has a master's degree in applied positive psychology, develops educational programming, hosts an online ML Well portal, and promotes programs that incorporate physical activity and community development and service. While often sharing his own personal story, firm Managing Partner Steve Wall has reinforced the need for all law firms to address the challenges created in highly stressful and demanding work environments.  Morgan Lewis was among the first law firms to develop a comprehensive well-being program and support it with a full-time, experienced resource, and was also one of the first law firms to sign on to the ABA Wellness Pledge in 2018.
Remote Working Program
Two years ago, the firm launched an innovative program in response to a request by associates for more flexibility to work remotely. This initiative leverages technology to allow eligible associates to spend one or two days a week working remotely while still providing best-in-class service, using an in-house technology package underwritten by the firm. To date, more than 280 associates have elected to participate.
Return to Work Program
Recognizing that associates who take an extended leave of absence, whether a parental or medical leave, often need a substantial amount of time to reintegrate with the practice, Morgan Lewis launched a Return to Work program. The program formally lowers the billable- hour expectations of eligible associates for six months while providing Return to Work partner mentors who offer personal guidance upon reentry.
On-Site Career Coaching
Morgan Lewis identified a need for associates to meet with impartial career-planning experts at various points during their tenure at the firm. In response to that need, it hired a firmwide director of coaching, Mandy Hirt. Mandy provides strategic career advising and coaching on demand to associates through confidential one-on-one meetings. The firm encourages associates to utilize Mandy for one-off questions or for longer-term strategic coaching.
RainMaking Oasis provides consulting, training and coaching services to law firms and lawyers in the areas of business development and growth strategy, innovation, client retention and expansion, succession planning and leadership and personal effectiveness skills. Please contact Susan Duncan at sduncan@rainmakingoasis.com.
---