Practice Groups Part 1: The Framework and Leadership Role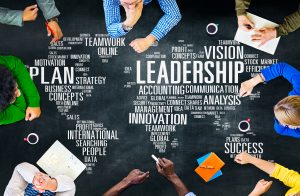 Most law firms have implemented a  practice group structure. Even those firms that retain the traditional, larger umbrella department structure (for example, corporate/transactional, litigation/disputes, regulatory,) most break down the management of the practice into smaller strategic business units that are used to:
Organize lawyers and manage talent with specific skills and specialties
Develop, execute and monitor revenue and financial forecasts and budgets
Monitor the market and develop competitive strategies around services, pricing, delivery and marketing
While firms increasingly use client teams, industry groups and multi-practice specialty teams to more effectively understand clients' businesses and industries, better serve clients and execute market-focused growth strategies (see our post: Practice Management Part 1: What Works Best – Practice Groups? Industry Groups? Client Teams?) practice groups remain the primary structure of choice for distributive management.
There are a number of important benefits practice groups provide:
Coordination and accountability
Sense of team/belonging, collaboration
Innovation and collective brainstorming
Better client service and delivery
Knowledge building and sharing
Dissemination of skills and expertise
Better utilization and development of associates
Marketing and external market focus
Stronger brand and reputation
Improved profitability
Given the importance practice groups play in firms, those who lead these practice groups play a critical role in the efficient and effective delivery of services to clients and to the growth and profitability of the firm. Effective practice group leaders wear many hats, including that of strategist, financial expert, operations specialist, practice expert, coach, disciplinarian and cheerleader. It is not surprising that few Practice Group Leaders will excel in all areas, to say nothing of having to balance this role with building and maintaining a productive practice and client base of one's own.
Depending upon the size of the practice group, firms may want to look at options for how to best lead and manage these groups. Larger groups may have a leader and a deputy, or co-leaders, a business operations manager or director, and a distributive leadership model that assigns specific areas of responsibility to individual partners in the practice group. This is also a way to further train upcoming leaders.
What Attributes Make an Effective Practice Group Leader?
The correct answer is not the characteristics that many of today's practice group leaders were selected for: their ability as a top rainmaker/producer. Effective leaders and managers do share a few traits embodied by today's successful rainmakers: discipline, drive, good listening, empathy and resilience. But rainmakers most often use these attributes best in the context of client expansion, client development and new business origination and sales. Rainmakers often are less inclined to use these traits when leading colleagues and staff and managing internal business. (Unfortunately, there are partners who insist on having the role of Practice Group Chair either for status or control, despite not having the skills or willingness to devote the time to do the job well.)
Perhaps one of the most important aspects of being a practice group leader is creating a team that collaborates, communicates and where individual members routinely commit time and energy to advancing the team's objectives. In law firms, where partners prize and protect their autonomy and can often be more focused on their own progress, agendas and rewards, this is a particularly challenging aspect of the job.
Traits and Skills of an Effective Practice Group Leader:
Put interests of practice group and firm above own and treats as top priority
Willing and able to devote necessary time to do a good job
Authority to make decisions quickly and implement effectively
Commitment to improve the firm's long-term stability, profitability and productivity
Understanding of the firm, its goals and philosophy and its need for administrative management
Strong organization; able to prioritize issues and tasks and delegate where feasible
Good listening, facilitation and mediation skills
Understand the needs of people and the nuances of issues
Generates respect from other partners as a practitioner, leader and fair individual
Willing and able to confront peers, take a position, hold others accountable
Takes responsibility for decisions and holds self accountable
12 Steps to Accelerate Practice Group Leader Effectiveness:
There are a number of ways that firms can improve the likelihood of success of their practice group leaders:
Define the job and write a job description; include a description of how the PGL will be evaluated, measured and compensated.
Put the right leaders into the position by formally assessing partners' personality traits before appointing them PGL, using the defined objectives of the practice group and the likely responsibilities and traits to identify ideal candidates.
Provide training in all of the core responsibility areas, e.g., finance, project management, knowledge management, coaching, business planning, business development, performance review, team-building, communications including addressing conflict and having difficult conversations, emotional intelligence and time management.
Inculcate an Emotional Intelligence culture that lends itself to successful leadership: 360 degree reviews, personality assessments, sharing and application of findings; teamwork.
Provide them with their own executive coach who can serve as a sounding board.
Give them some relief from ambitious client/billable goals.
Schedule quarterly one-on-one meetings/calls with the Managing Partner to share progress, feedback, strategic and operational priority shifts.
Develop a team-coaching forum for all PGLs to meet at least quarterly to share challenges and success strategies.
Provide dedicated, professional support via a business manager, a business development manager and/or a skilled and organized executive assistant (who isn't assigned to 2-5 other partners/lawyers!)
Ask the partner to complete a self-assessment on a semi-annual basis to be shared and discussed with the firm's managing partner (or department chair.)
Reward and recognize PGLs through compensation and public recognition
Begin training the next generation of practice group leaders early on, either by giving them a role as a deputy leader and/or through distributive leadership, whereby younger partners in the practice group are given discrete areas of responsibility, e.g., hiring, associate reviews and development, marketing, etc.
We have broken the specific areas of practice group leadership into three areas: The Strategist, The Financial Steward and The Talent Manager and Coach. We will discuss the roles and responsibilities of each of these in our next three posts.
---