Law Firm MDPs and New Delivery Models Part 1 – A Primer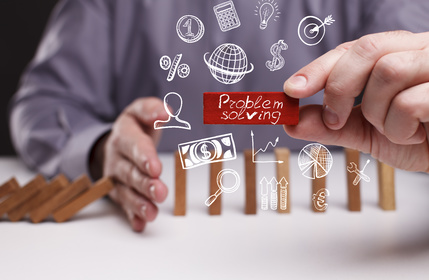 In our post Who Do Law Firms Compete with and Why? we described the fierce competition that law firms face today, noting that much of that competition is increasingly  coming from non-law firm legal services providers, consulting firms and the Big 4, which have some of the largest law firms in the world outside the U.S.  American law firms have been prevented from entering into partnerships or financial relationships with non-lawyer firms or individuals, except in the District of Columbia. Just last week, PwC announced its intention to launch a law firm in the U.S. called ILC Legal LLP to be based in Washington, D.C. In the meantime, law firms in Canada, Europe, Australia and soon Africa, Latin American and the Middle East all have enjoyed more lenient regulation that allows for multi-disciplinary practices (MDPs.)
Many U.S. law firms have been innovators, however, despite the restrictive regulatory environment. In 1990 and 1991, our consulting firm represented a consortium of 17 of the largest law firms that had consulting affiliates, subsidiaries or internal MDPs at that time, in researching and drafting a white paper which was submitted to the ABA advocating for Multi-Disciplinary Practices.  After much heated debate within the ABA, the proposal was struck down.  It was raised again and rejected in 1998 and in 2012 – but the ABA House of Delegates has remained stubbornly steadfast (some might say stuck in a quagmire) in its objection to MDPs.  We now again explore the advantages and roadblocks and in subsequent articles will share specifics examples of how law firms are expanding their service offerings to the marketplace.
First, Some Definitional Clarifications
Law firms are finding innovative ways to service clients using multi-disciplinary talent and tools, despite regulatory roadblocks.  We intend to cover a range of the types of service entities and platforms law firms are creating and offer the following definitions for purposes of this series of articles. [Disclaimer: These definitions have not been formally or publicly approved by any regulatory or governing body!]
Subsidiary – This refers to a consulting or service arm that is wholly-owned by the law firm.  Most often, subsidiaries have been founded by and often still run by a partner in the law firm who wears two hats. Clients served are most often law firm clients but several subsidiaries serve independent clients. who have passed through the law firm's conflicts system.
Affiliate – Occasionally a firm will call a wholly-owned subsidiary an affiliate but more often this term refers to a joint venture relationship in which there is shared revenue and profit or some other financial and legal contractual relationship.
Integrated Multi-Disciplinary Practice – This term will be used to describe service offerings housed within firms that are provided by lawyers as well as other professionals such as consultants, lobbyists, knowledge management and technology specialists, economists, and practice managers.  This will describe an approach to client problem solving in which multiple types of expertise and experience are brought to the table.
Service Delivery Solutions – This category applies to new tools and resources, many of which incorporate technology and process improvement tools to enable more effective and efficient service delivery models and information.
Why Do/Would MDPs and Subsidiaries Benefit Clients?
Proponents of law firm multi-disciplinary and ancillary businesses understand that client needs often extend beyond traditional legal services.  Legal problems and strategies often intersect with business priorities, economic analysis, public policy, business valuation, compliance, and many other areas where consulting and accounting firms or individual professionals provide expertise.
Clients today ask and expect much more of their lawyers than they did decades ago. Increasingly complex regulations across global platforms, the closer relationship of the legal function to executive office/business operations, the demand for more efficiency and effectiveness all support the argument for multi-disciplinary approaches.  In addition, there are numerous specific drivers for MDPs in that clients want lawyers who:
Deeply understand their businesses and industries
Take a pragmatic approach to problem-solving
Consider their legal options and strategies in light of business objectives and priorities
Are more efficient and effective through collaboration and use of institutional and collective knowledge and technology
Most lawyers do not have the business experience/background and mind-set to think across all business disciplines, which is why bringing in other experts with different perspectives and technical knowledge is beneficial to clients.  Lawyers who work together with others in an MDP practice would be able to more effectively give clients the choice of working with a cross-section of experts to address their multi-disciplinary needs. This is what the Big 4 are already offering and successfully doing outside the U.S. (now soon to be in the U.S.) making them the most formidable competitor for non-routine legal services (these needs are often being met by other non-law firm legal service providers and LPOs.)
So What is the Hold-up in the U.S.? Some Background
Members of the American Bar Association have been battling for decades this issue of whether or not to allow lawyers to be in business and share profits with other professionals who are not lawyers. The issue at heart is Rule 5.4 of the Model Rules of Professional Conduct. Because Washington, D.C. has been the only jurisdiction in the country to allow non-lawyers to be partners with lawyers and to share profits together, it was the first place to have a number of the MDPs and subsidiaries back in the late 1980s and early 1990s.[1]
Opponents of allowing non-lawyer ownership cited (or more accurately incited) the "fear of Sears" that allowing non-lawyers into firms would allow legal services to be sold in large box stores, right next to sporting goods or toiletries.  Fears of damaging the professional image abounded and still do, as do concerns about a lawyer's duty to:
Exercise independent judgment
Provide undivided loyalty to clients
Avoid conflicts of interest
How Have U.S. Law Firms Responded?
In 1990, we documented over 80 law firm subsidiaries and consultancies in the United States, about half of them associated with D.C. firms.  Since that time, the number of subsidiaries has declined for a whole host of reasons: concerns after the fall-out of Enron and SOX, difficulties encountered by subsidiaries with law firm conflicts preventing them from serving clients independently, the difficulties law firm partners had understanding and supporting the growth of these entities, and a myriad of other challenges.  Even the Big 5 at the time pulled back on their law firm practices in response to Sarbanes-Oxley post Enron, but all have aggressively and somewhat stealthily built these back up as we discussed in the prior post [Who Do Law Firms Compete with and Why?].
Our current research has identified at least 67 law firm wholly-owned subsidiaries run by law firms and primarily based in the United States, 8 strategic alliances or joint ventures and 18 imbedded multi-disciplinary practices (although this number is extremely low as a number of firms have these but don't advertise them as such.)  In order to abide by the Model Rules, firms operating MDPs are fully complying by employing high level, other-than-lawyer experts. Professionals are typically employees not partners, do not profit share and they are there primarily to serve the clients of the firm, not generate an independent client base.
In our next blog post, we will share some examples of firms that have developed multi-disciplinary practices, subsidiaries and/or joint venture/strategic alliances in an effort to better meet client's needs and provide them with a fuller service option.
[1] Massachusetts Model Rule 5.7 allowed law-related services early on, which included insurance, financial planning, trust services and a number of others as "not prohibited as the unauthorized practice of law when provided by a non-lawyers." It is why a number of the established Boston firms have long had separate trust companies associated with their firms.
---