Law Firm MDPs and New Delivery Models Part 2 – Subsidiaries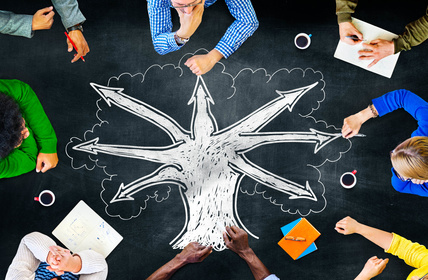 In an effort to offer existing and new clients fuller capabilities and solutions, many law firms have developed wholly-owned subsidiaries often comprised of experts in an industry or service specialty who are not lawyers. As we reviewed in our last post, Law Firm MDPs and New Delivery Models Part 1 – A Primer, clients today benefit from a team of experts who can approach their needs across the disciplines of legal, finance, accounting, compliance and other areas.  Several reasons that law firms set up these multi-disciplinary practices as separate subsidiaries are as follows:
They can be marketed separately to and engaged by non-clients of the law firm (but usually will be run through the law firm conflicts system).
Law firms can attract highly experienced, credentialed professionals to build and lead these businesses — these individuals often prefer not to become "employees" embedded within a law firm where they inevitably would not have the authority/control over their destiny, the partners would.
They are run as separate profit centers; in some cases, all law firm partners invest in and share in the profits of the subsidiary, in other cases, law firm partners may decide if they want to opt in.
In our research, we were able to find nearly 70 law firm subsidiaries in existence in the United States, although that number likely is low as we did not do a comprehensive search. Interestingly, this number has remained relatively steady in the last twenty years as firms have added or disbanded this form of MDP. The types of services offered by these subsidiaries is broad:
Public affairs/government relations/communications
Management and regulatory consulting (energy, electronic payments, strategic advisory, economic, life sciences, health care, international trade, lean sigma/process improvement, professional services)
Title, escrow and real estate services
Insurance and claims management
Investment and wealth management
Venture capital
Cybersecurity
Technology and eDiscovery
Project finance
Construction/project management
Facilities/relocation management
Digital media and design
Regulatory compliance tools, training and tracking
Trial consulting
We spoke with two Managing Partners  to understand the rationale behind their subsidiaries and how effectively they were working.
Frost Brown Todd LLC
Frost Brown Todd LLC is a law firm of 500+ lawyers with 12 offices in Kentucky, Indiana, Pennsylvania, Ohio, West Virginia, Virginia, Tennessee and Texas. It has the following active subsidiaries:
BlackLine Advisory Group: An electronic payments consulting firm that helps firm clients navigate the payments landscape.
CivicPoint LLC: A full-service public affairs firm in six states.
FBT Project Finance Advisors: A registered municipal advisor with the SEC and MSRB; consults on public and project finance projects.
Multi-State Title Agency LLC: authorized to issue title insurance directly in Ohio, Indiana, Kentucky, Pennsylvania, Tennessee and West Virginia and through relationships with underwriters, can provide title insurance throughout the United States.
According to Chairman, John Crockett, Frost Brown Todd began forming subsidiaries over ten years ago, primarily as a way to attract new clients to the firm in narrow areas. Once clients developed confidence in the services they received through the subsidiary and got to know the lawyers and professionals who served them, they could be more broadly represented by the law firm.  In the case of FBT Project Finance, the motivation was a little different. The law firm has a significant bond practice but there is a fine line between legal advice and financial advice — the latter being something that lawyers cannot do.  Those lawyers now are registered as municipal advisors through the SEC and as a result, can provide that advice through the subsidiary.  All new clients to the subsidiaries are first run through the law firm conflicts system.
Frost Brown Todd's subsidiaries generally were not developed with expectation of substantial separate revenue for the law firm but rather were there to introduce new clients to the law firm or to provide added expertise to existing clients.  Some do not generate revenue in a significant way, but they have successfully spun off work to the law firm. As its Chairman, John has long recognized that law firms need to broaden their services to help clients with better solutions. In addition to their industry teams and client teams, their subsidiaries address the multi-disciplinary business needs that most of their clients have.
Duane Morris
Duane Morris is a 750-lawyer firm with 19 U.S, offices, 8 offices in Asia and London and alliances in Mexico and Sri Lanka. It currently has seven subsidiaries or affiliates:
Capital Corporate Services Inc.: Conducts record filing, search and certification services relating to government offices.
DMS Corporate Services Pte Ltd.: Located in Singapore, a full-service business advisory providing corporate secretarial and accounting services.
Duane Morris Government Strategies: Lobbying and governmental relations services at local, state and federal levels.
New Jersey Corporate Services Inc.: Record filing, search and certification services.
Westcott Analytics: Provides damage assessment, measurement and analysis in connection with securities fraud and complex litigation.
Westcott Health Care: Health care advisory.
Westcott Financial Advisory Group: Investment advisory and financial planning for high net worth individuals with $2 billion in assets under management.
Duane Morris was ahead of the curve in its development of subsidiaries. Wescott Financial was formed over thirty years ago by Grant Rawdin, CEO, and a former lawyer at Duane Morris. He was one of the law firm representatives that participated in the White Paper authored and submitted to the ABA by a coalition of nearly 20 law firms in support of law firm MDPs in 1990-91 (see Law Firm MDPs and New Delivery Models Part 1 – A Primer.)  While maintaining a close and friendly relationship to the law firm, Rawdin attributes much of his firm's success to the fact that it is wholly independent in its operations. Its brand/identity, positioning strategy, referral sources, marketing and service offerings are very different from those at the law firm.
John Soroko, Duane Morris' Chairman and CEO, recalls that the formation of his firm's subsidiaries in the 1980s and 90s came at a time when it was an effective way to market and differentiate the law firm. Clients had other needs that could not be addressed on the traditional law firm platform.  He thinks that law firms now have evolved past what was perhaps a fad thirty years ago into thinking now more strategically about the value and solutions that a multi-disciplinary approach brings to clients. While in some instances, firms will continue to offer these broader solutions to clients through subsidiaries, in many others these are now being offered as integrated multi-disciplinary practices housed within the law firm (the subject of our next blog.)
Both Soroko and Crockett acknowledge that many of their partners often do not fully take advantage of either the subsidiary model or the MDP concept more generally.  These pose the same challenges to the way partners approach their practice as cross-selling and industry groups often do: the traditional model and mind-set focuses on the practice group and substantive legal expertise which often silos partners off from thinking about client needs and solutions in a multi-disciplinary way.
Our next blog will review the internal, integrated model of multi-disciplinary practices where lawyers and other highly skilled experts and consultants practice together to provide services to clients.
---