Industry Group Strategy Part 1 – What are They and Why Have IGs?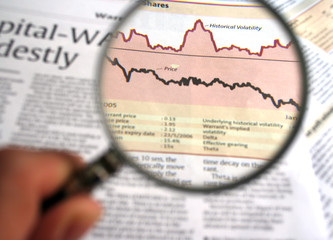 Many law firms have formed industry groups, but are they defining and managing them correctly and effectively? In many cases, no.  In some instances, firms are not even using the correct nomenclature. In others, they list so many industry groups on their web sites that it is clear this is more of a marketing tactic than a practice strategy and likely not one that is enhancing law firm growth or client value.
Defining Sector versus Industry
These terms are often used interchangeably which may not really matter to clients who know the difference but it is important to at least start off with an accurate framework.  Sector refers to a larger segment of the market – industries represent a narrower group of companies or entities that do similar business activities. One reason firms tend not to distinguish sectors and industries is that 1) they may not know there is a difference, or 2) having specific industries as separate groups may create way too many groups to handle! And they likely don't have the depth and breadth of expertise in every industry.
The stock market uses a standard classification and lists the following as business Sectors and Industries: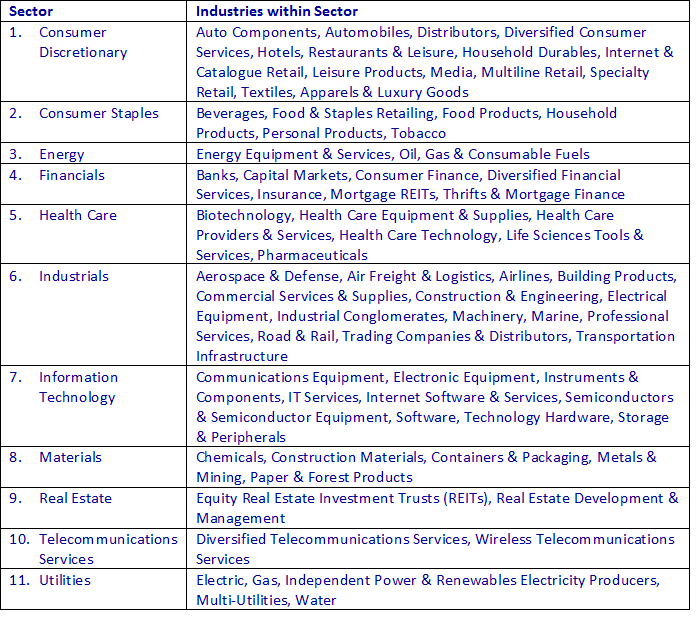 The SEC established Standard Industrial Classification Codes back in 1937 that are still in use, although they often are replaced by NAICS Codes to handle emerging industries a little better.  In my view, both are woefully outdated. The SIC broad sector codes include:

We can already see, however, that the above list used by the stock market poses challenges in the "new economy" and in non-business industries.  For example, where does FinTech and all its segments sit, e.g., cryptocurrencies, blockchain, crowdfunding, social media?  How about AI and Big Data and IoT?  Renewable Energies are listed under Utilities but not Energy.  Investment Banking and Investment Management, Hedge Funds, Mutual Funds, Private Equity and Venture Capital, etc. are all clumped into Financial Services or Capital Markets but require very different skills and marketing approaches.
Benefits of Industry Groups
Despite some confusion around nomenclature, outdated classification codes and whether some firms are mixing apples and oranges in the way they define their industry groups, law firms are recognizing the benefits to clients and to their own cross-selling efforts to forming and/or formalizing industry groups.  Accounting, engineering, architectural and management consulting firms as well as financial service firms have been way ahead of law firms on sector and industry management and marketing.  Visit any Big 4 web site or the sites of the best consulting firms, e.g., Bain, BCG, McKinsey and you will find fantastic reports, surveys and white papers on numerous sectors and industry trends. While law firms may not invest in such a significant way as their consulting counterparts, they can benefit from selectively forming and managing industry groups. Some key benefits of industry teams include:
Demonstrate to clients that lawyers are deep in substantive expertise and industry knowledge – they really understand their business
Allow teams to develop deep knowledge of an industry, share this information within the firm to benefit the advice given to clients – allows lawyers to better anticipate client needs in advanced based on industry trends, clients' competitor approaches, and best practices
Marketing is more targeted and market facing; naturally supports client team structure
Foster much better internal collaboration among lawyers and better cross-selling
What are the Goals of Industry Groups?
The Big 4, top management consultants and investment banks/PE and VC firms have long been segmenting their service offerings and investments into industries.  The stock market tracks trends along sector and industry lines and clients develop strategy and benchmarks against competitors in their industry markets.  It makes sense, therefore, for professional service providers to follow their clients' lines of business when they offer service expertise. Similar to the benefits listed, there are a number of goals that formal industry groups can accomplish for law firms:
Identify and expand firm's market share in a particular industry
Enhance the firm's position/brand in an industry
Deepen internal knowledge of the industry and trends
Bring together expertise of many lawyers to offer broader solution to clients
Enhance firm's knowledge management – expertise data base
Integrate lawyers to enhance inter-disciplinary problem-solving and break down silos and insularity of Practice Groups
Our next post will review the process of selecting industry groups and how to manage them effectively once they are established.
---