Start 2017 Off Right: How Lawyers and BD/Marketing Teams Can Collaborate for Maximum Value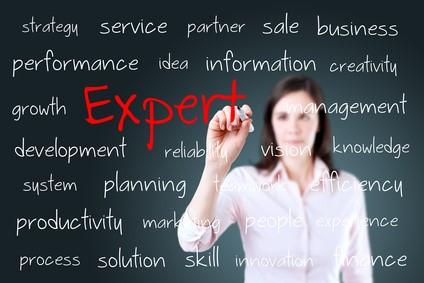 In 2017, lawyers will be under more pressure than ever to succeed at business development, and yet many of them remain skeptical about whether or not CMOs, CBDOs and their teams really add value. Even at firms with the most enlightened partners in leadership roles, the role and effectiveness of business development and marketing is often misunderstood and undervalued.
Many lawyers continue to be cynical about marketing, and even those that are more respectful don't always know how to take advantage of the talents and resources these functions bring to the table.
For Lawyers:
You may not know how your marketing and business development professionals can assist you so make it your New Year's resolution to find out. It is likely that your firm's team has different types of skills sets and may be organized into marketing/communications, business development and marketing operations. Some have roles that focus on strategy, pricing and client relations. Many larger firms assign a designated professional to work with specific practice groups in the firm, whereas smaller firms may have designated specialists: business development manager, social media coordinator, PR/communications specialist, CRM manager, etc. Below are some pointers for you to take full advantage of the talent you likely have at your firm and may not know about:
Recognize that these professionals are just that!  Many lawyers still believe that only lawyers understand their business, their practice and therefore how to market.  They couldn't be more wrong!  Many of the most seasoned marketers in law firms have MBAs.  Some were former practicing lawyers, but most have years of experience in law and other professional firms and industries.  Treat them with the respect they deserve and provide opportunities for them to help you with substantive projects and strategies.
Learn about your business development and marketing team. Contact someone on the team and ask them for information on who on the team can and does what, and how they can be most helpful to you and others. Some firms have a directory of this available on an intranet, others will provide this to you more informally. Remember to ask about all aspects of marketing and business development and what resources are available to you, e.g., BD coaching, training, external professional development, market research, RFP preparation, and so on. If the marketing team is not responsible for pricing, competitive intelligence or other resources you need, ask them who in the firm can help you with that.
Be aware of others in the firm that can support you.  There are some tasks that lawyers can ask the marketing team to do that your own assistant or paralegal may have more time to assist you with.  For example, helping you update your LinkedIn profile (using the marketing department guidelines) or conducting some preliminary research about a prospect, an industry or competitors. With often as many as 25-45 lawyers assigned to each marketing professional (this number is often much higher if a firm has designated roles versus allocated talent per practice group) – he or she will not have time to help you with every request you have.
Don't wait until the last minute.  No one performs well without adequate preparation and if constantly putting out fires. If you have an important lunch or pitch meeting coming up, or receive an RFP, contact your marketing team well in advance of due dates to see what they can do to help you prepare by doing some research, helping devise questions/the agenda, etc. Come prepared with the appropriate background information or any follow-up you were tasked with at a prior meeting.
Form a relationship and recognize their pivotal roles.  Many senior marketers in firms have access to the firm's leadership, are aware of the firm's priorities and often know about new laterals, client development efforts and many other things related to business development and practice growth.  Take them to lunch, get to know them and treat them as a peer/partner in your success.  Show your appreciation and you are likely to get responsive service the next time around!
For Business Development and Marketing Professionals:
How can you deploy your valuable expertise while helping lawyers successfully do something they simply would rather not do?  The first step is to help your lawyers understand exactly how you can help them.  To get you started, we have compiled a list of critical BD/marketing capabilities that are most valued by lawyers:
Strategic development of the most effective unique value position of your law firm and individual practice groups.
Collection and analysis of competitive intelligence (insights about services, trends, targets, clients, competitors in order to inform overall business development and marketing strategy).
Deep knowledge of the existing client base and clients' past, present, and potential business and legal challenges.
Active coordination of which lawyers are pursuing which clients through which contacts for what kind of work.
Mastery of the firm's internal network, including lawyers and staff at the firm's other offices (as well as their contacts, who might be great potential clients for your partners).
Identifying and cultivating ripe cross-selling opportunities.
Connection with and maintenance of the firm's external network, i.e. alumni of the firm, firm vendors, past clients of the firm, etc.
Firsthand experience with informal business development support at the firm, which includes observations of what the firm's strategic priorities are, who is working on them, and where there are any gaps that need filling (a source of potential clients for your partners).
Ability to marshal data, frameworks and internal resources to support alternative pricing structures.
Expertise in developing proposals and pitches that are compelling to clients and that distinguish your partners from their competitors.
Mastery of the existing tools, approaches and resources of the firm to support your individual business development efforts – social media, databases, training, best practices.
Ability to generate and facilitate opportunities to help lawyers "build their brand," e.g. placement within publications and blogs, arranging for them to speak at conferences and relevant industry events, opportunities to build strategic partnerships.
Remember that lawyers prefer to be autonomous and to try to figure things out for themselves, and are reluctant to reach out for your help. Therefore, there are a few other critical steps you need to take ensure that they know when and how to work with you effectively:
Prepare and distribute a short primer to share with all partners or lawyers about how they can make the most effective use of the marketing and BD team.  Distribute it, post it on the firm's intranet, and ask for a 10 minute slot on all practice group meetings or the partner retreat to share this verbally.
Suggest that they come prepared. Remind them that while you are delighted to help them, you are juggling many priorities.  Suggest that they outline their plans, ideas and questions before you meet together.
Make sure they are prepared to follow-up and do the work. Many lawyers still want a silver bullet when it comes to marketing and BD, i.e., they want the marketing team to do it for them!  Hold them to account by giving them follow-up tasks and leave it to them to schedule their next meeting with you (but put a tickler on your calendar too in case they drop off the radar.)
Train them to view you as an ongoing resource. Be sure to send these lawyer specific articles of interest to them based on what you know about their targets and goals. Encourage them to check in with you as often as you will allow. Without flaunting it or betraying confidences, let them know the ways in which you help other partners, the management team, special task forces and other strategic initiatives in the firm. This will buttress your credibility and help them understand that you can help reinforce a positive impression about them with key people at the firm.
Develop a respectful and positive relationship. Depending upon your firm culture, professionals in law firms that don't practice law sometimes are accorded a second-class citizen status!  Help your partners see you as a peer; a colleague who has experience and expertise in areas that they don't and that can help them build their business.  Be strategic and help them get results.  And don't forget that lawyers are people too. Develop the personal side of your relationships, finding areas of mutual interest and commonality outside of what you both do for the firm.
Portions of this article were modified "Originate: Business Development for Lawyers," a book published by RainMaking Oasis Affiliate Consultant Michelle Cotter Richards.
---