Value Post 4: How Law Firms and In-House Counsel Can Co-Create Value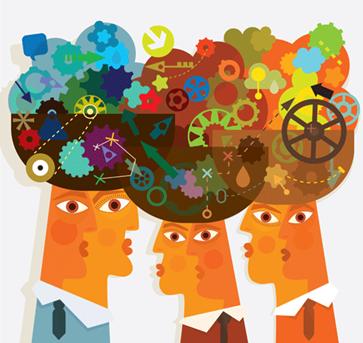 As we proposed in our previous post Value Post 3: Like Law Firms, GCs Must Deliver More Value to Their Clients, general counsel face many of the same pressures that their outside lawyers do when it comes to demonstrating their value to their clients – the business side of their companies. Much of the legal press pits in-house counsel on the opposite side of outside counsel when it comes to expectations, costs, and perceptions of value. This is in large part because in-house counsel have felt taken advantage of with seemingly endless billing rate increases, bills that far exceed estimates, time charges for too many lawyers including junior associates who don't bring value to the engagement, and what in many instances seems like lawyers who aren't listening or paying attention to what their clients are saying.
Law firms are starting to listen and many are working hard to find better approaches to efficiency, predictability, and transparency. Many general counsel face the same criticisms that law firms do. Both are seen as a "necessary evil" by senior management, are under constant scrutiny to reduce costs and are not seen as having real knowledge of business strategy and operations to bring bottom line value to their companies. Now would be a good time for firms and their clients to collaboratively enhance and co-create value.
What is value co-creation?
Co-creation is a business strategy that facilitates the mutual development of processes and outcomes between the customer and the provider that result in the creation of value.  Companies that were early adopters of creating value with their customers – asking customers to both comment on and help modify or design their products and services and to enable customers to customize the product they buy – include Dell, Harley Davidson, Cisco, Starbucks and others. This concept has also been coined "user innovation" by Eric Von Hippel, a professor at MIT Sloan School of Management.
In their book The Power of Co-Creation: Build It with Them to Boost Growth, Productivity and Profits, co-authors Venkat Ramaswamy and Francis Gouillart wrote: "Through their interactions with thousands of managers globally who had begun experimenting with co-creation, they discovered that enterprises were building platforms that engaged not only the firm and its customers but also the entire network of suppliers, partners, and employees, in a continuous development of new experiences with individuals."  Co-creation requires interdisciplinary and intra-client/provider collaboration.
How can co-creation apply to the legal profession?
In the case of law firms, co-creation of value with clients is done on a one-to-one basis, since each client is different. Inside and outside counsel should both be striving for the same ultimate goal: helping the business/client achieve its goals, which often means breaking down barriers and removing obstacles, not creating them. Every legal approach or piece of legal advice must be considered in light of what the business or client objective is and not considered in isolation or as an exercise in legal analysis for the sake of it. As we noted in the last blog post, according to KPMG's 2012 Business Leaders survey, general counsel need to show their highest value as commercially savvy business advisers, using the same language and metrics to deliver value as business leaders do:
1. Cost efficiency
2. Capital management
3. Growth
4. Business model change
5. People management
6. Risk management
While executives are doubtful that lawyers can play this role, inside and outside counsel can and should work together to achieve the common goal of delivering value. Co-creating value will require a foundation of trust and a commitment to a long-term partnership. As partially illustrated in a post by Tim Hamilton, a partner at Addleshaw Goddard and author of a study of in-house counsel resulting in a ValueDynamics toolkit, called "The Value Challenge," inside counsel and their outside lawyers should together determine and execute the following steps and components:
1. Define the value drivers of the organization. Meet with key stakeholders to determine:
What are the organization's goals? Annual plan? Strategic plan?
What are the goals and motivations of the key stakeholders (CEO, COO, CFO, Board)?
What will success look like?
What are the key performance indicators (KPIs) for these, i.e., how and by whom will they be measured?
2. Evaluate the legal function and its impact positively or negatively on the value drivers.
How does each major area contribute to success of the business? Day-to-day matters and larger cases or projects?
Which activities have the most, the least or no impact?
Is there a difference in value delivered/objectives achieved between activities that are performed by in-house lawyers versus those provided by outside lawyers?
What could be done to improve effectiveness and perhaps eliminate some activities that don't add value?
3. Become a trusted adviser. 
In their study noted above, Addleshaw Goddard proposed one approach to gain trusted adviser status that has four components: thought leadership, strategic insight, service/process delivery and legal skills. While the last two are essential to be an effective lawyer, the first two are what propel the GC or the outside lawyer into the trusted adviser role. They include being truly commercial – understanding the business and the industry, understanding the company's competitive threats, and formalizing an "issues radar" to proactively address potential risks. As cited in the Nabarro Study: General Counsel: Vague About Value in our last blog post Value Post 3: Like Law Firms, GCs Must Deliver More Value to Their Clients, only 3% of general counsel believe they operate at top Value Level 1 which includes strategic business planning, change and process management, introducing commercial opportunities and having board influence.
4. Evaluate the value you currently deliver.
Seek feedback from all important stakeholders and across business teams and lines; institute a 360 appraisal.
Assess your process and delivery methods to isolate and improve inefficiencies.
Evaluate staffing to determine the best delivery approach: in-source, outsource, co-source.
Evaluate the effectiveness of technology tools and other resources.
Determine areas for improvement and include these in annual performance reviews of the department and of outside law firms.
5. Co-create, innovate and enhance value.
Collaborate and strategize with those on the business side, especially in finance, internal audit and sales and marketing.
Align business goals with legal department's goals and extend these to law firm engagements.
Develop service standards and a customized client management/service plan that identify the specific ways in which the legal team will communicate with, evaluate needs, deliver services and results, produce efficiency through sourcing appropriately and using technology, etc. The service plan can be developed jointly with inside and outside lawyers and modified for use with the business side clients.
Establish formal methods of collaboration to share knowledge and data bases, share staff, share training and education, inside the company and with outside providers.
Attend and host joint meetings with all business stakeholders.
Establish optimal resource/talent management internally and use of outside firms/providers.
6. Demonstrate and communicate value.
Once you have co-created value and you have measured this with metrics, tangible results or outcomes and other KPIs, the GC should ask for a meeting with the executive team and/or board to report on the plan, the objectives and the accomplishments. While unlikely the outside lawyer will join in this meeting, s/he can certainly be helpful in preparing the GC for this meeting. Periodic meetings can be supplemented with short written updates on performance. These updates should be shared with the in-house department and with external firms that have participated in the value co-creation effort.
---