In 2013, Will More Firms Finally Understand that Client Feedback = Better Revenue and Profitability?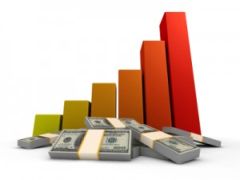 According to a recent ALM Legal Intelligence Survey, 68% of law firms put "Growing the Firm's Revenue" as their top business strategy priority and 54% listed "Improving Firm Profitability" as their number three priority. "Client Performance Management and Client Satisfaction Measurement" was a fourth priority, however, only 56% of law firms said they plan to track client loyalty and satisfaction. 44% admitted they had no formal plan to track loyalty and satisfaction. Even of the firms that have a program in place, 47% said they formally ask for feedback only "episodically."  Another survey by Sterling Strategies found that 80% of the law firms they heard from either have "No Reliable Measures" or "Limited Measures" for client satisfaction.
If law firms want to increase their revenue and profitability, having a formal and ongoing strategy for seeking and using client feedback will have to be part of the tool kit.  Firms that have aggressively pursued a client feedback program together with a client account management (key client team) strategy report significantly higher profits.
BTI Consulting research reveals professional services firms delivering consistently superior client service enjoy:
8% hourly rate premiums
33% higher profits per partner equivalent
39% higher client retention
In the 1990s, Harvard Business School professors Heskett, Sasser and Schlessinger did a lot of ground-breaking research into this relationship between customer loyalty and profit and growth.  Among their main conclusions were that profits/growth are driven by loyal customers. Loyal customers result from being highly satisfied customers. This high satisfaction is created by value (exceptional service delivery, quality of product and cost.) Value is created by loyal, happy and productive employees who are supported by internal structures and a culture of excellence.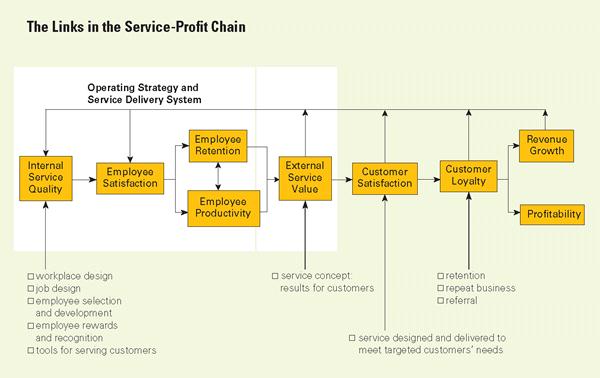 Sasser further postulates that completely satisfied customers, those who rate a service provider or company 4.5 or 5 out of 5 on a survey are far more loyal than those customers who are merely satisfied (those who rate a firm/company or its various qualities a 3.0 to 4.5.) Typically, only 25-30% of a firm's clients will rate it a 4.5 or higher on all attributes, signifying complete satisfaction and loyalty. Therefore, a firm must consider that as many as 70-75% of its clients may be open to persuasion and courting by competitors who offer something different or better.
Improving the satisfaction of clients and developing them into long term loyal clients generate significantly higher profits. Earl Sasser asserts that just a 5% improvement in retention can improve profits by as much as 25-85% over the life-time of the client through repeat business, less sensitivity to pricing, cross-selling/expansion and new client referrals.
Isn't it better to know what your clients really think of your work? Your service? Your value? What distinguishes you? What you could do better? What your competitors are doing better?
You might be surprised what clients really think of you or the firm – either in a positive or negative light — especially if you go beyond the proverbial "How are we doing?" question that many partners ask clients and think that suffices because they are hearing all that they need to know. Not so at all.  Given the opportunity, client appreciate being asked how to improve the relationship and for suggestions on process or personnel improvements.
Look at some of the quotes below from clients we have interviewed in the past:
Has your firm done anything that exceeded your expectations?
I once asked an associate to produce an opinion on something for me in 24 hours for the business side of the company. I called him from my car phone on the way to a meeting. When I returned from my meeting two hours later, the opinion was waiting for me on my desk.
I'm happiest when I get a "better-than-expected" product, when my firm answers questions or addresses issues we hadn't focused on, in a user-friendly, business-oriented way and gives us information that's usable.
What does this firm do that disappoints you the most?
I hate doing things last minute. Outside lawyers must plan ahead better. Remember that your client is often traveling extensively and is very busy. Don't send me a brief 24 hours before the deadline and instruct me to turn it around immediately. Don't impose your deadlines on my schedule.
When in court, I don't want to see multiple lawyers unless I'm not being billed for the additional lawyers (I should not pay for training).
I am most disappointed when outside law firms fail to add value … with journeyman responses that answer the question but don't provide a legal framework, no indication of where the law is headed on that type of matter. A lack of the big picture… also disappointed by inflexibility, bureaucracy, and a lack of creativity.
Tell me what the ground rules are about pricing and billing. I called one of our firms a few weeks ago and spoke with someone I had not used before but someone else here had recommended. I ran a quick business issue by them and a few days later got a bill for 2/10 of an hour. I was furious. Reimbursable expenses also antagonize clients.
There are some complete disconnects with how they handle how we play in the press with customers and business executives. In one case we took the business away. They just did not get the bigger picture because they were too buried in the legal technicalities and not looking at the overall goal.
On staffing and billing:
Nothing on an invoice should be a piece of news.
Sometimes 3 partners' double check each others work and research things to death on issues one might expect them to already know.
I do not know how they staff it. They may over-staff with 2 attorneys when 1 would have done. This is still "old days" model.
There are a couple of good, seasoned lawyers who do not need to be on all the matters that they are on. There are a huge number of partner hours that are way off the charts.
I do not think that they are always finding the most practical way to help us avoid legal costs. There are situations where we feel it was a waste of time and money. They do not always ask what the business agenda is regarding cost or approach. There are times when multiple attorneys are brought in from the firm and time needs to be taken to explain the problem. We get double billed for that even though we do not want to pay for education and research. This makes me want to look for someone who is specialized.
The billing is not transparent. There is no way that someone spent that much time. I get stonewalled when I ask and cannot get an answer. This is not unique to this firm but it is frustrating the way attorneys bill. We are entrepreneurial and need to watch all costs and monitor every dime.  I want to consult with them but do not want it in our costs.
On transparency and teaming:
They sometimes give us a very short time to review the matter before they file. Sometimes they file without us knowing about it. I view our in-house team as valuable to the process – they need to be consulted as part of the team. I want our in-house lawyers to be the primary contact with our outside lawyers.
Do you have any free advice for your firm(s)
Take more risk regarding giving opinions and giving advice. A written opinion is worthless, because it's so hedged to protect themselves! They should stick their necks out. Focus on being partners with me. Really put yourself in my shoes. Avoid the hard sell, but make sure you know my business. Offer opinions, anticipate future needs, and give some advice like an in-house counsel.
If I could deal only with attorneys in the "win/win" mode, versus the "win at all costs" mode, my life would be a lot better…lawyers are valuable when they reduce future troubles, or when they facilitate a process. They're trouble when they get too antagonistic and legalistic.
Many lawyers don't understand or help in-house counsel with their approach or dealings with their CEOs. A lawyer that can do that is very valuable to me.
I don't feel there is anyone at the firm who really understands what we do or the business that we are in.
Cross-selling efforts are horrendous. One of three things happen: 1) A lawyer will bore me to death about-how brilliant he is; 2) A group of lawyers come in and talk among themselves or pitch their credentials at me; or 3) They come on like I'm their best friend. If a lawyer comes into my office, asks me in what types of activities I am engaged, tells me how he matches these needs, this is much better. It's an honest exchange. If someone tells me something I need to know, I will listen.
I don't think law firms understand what it is like to have real money pressure. My board is really after me all the time. Every month, I have to put up several PowerPoint slides concerning what has been spent on the legal budget that month. Then I have to justify the value.
On providing feedback:
What they are doing with the client interviews is great. It shows that they are really committed to improving and understanding my needs. Other firms we use do not do this. They really do not care and are more arrogant.
Some firms ask us to more formally touch base/give input when doing associate and partner evaluations. When partners check in formally about associates and other partners, it makes us feel like part of the team and that we are all in it together.
So the business case is very clear and very strong. What now? Start finding out where you stand with your clients! Talk to them. Listen to them. Don't sell to them! Let them help you become better service providers to them and enhance their loyalty to you. When they make suggestions, implement them (asking and acting upon feedback is much worse than not asking at all so only do this if you are serious about and committed to it.) Our next blog post will offer some suggestions for how your firm can design and execute an effective client feedback program.
---