Will Law Schools Finally Make Changes the Profession Needs?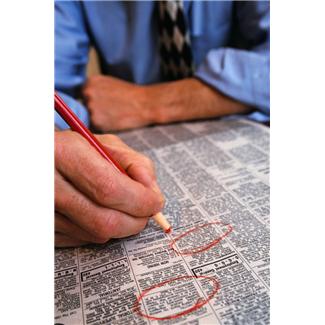 2012 brought a great deal of attention to many challenges facing and created by our current legal education system. As recently as early December, Jordan Furlong weighed in with his post "How to kill (or save) a law school." Brian Tamanaha's extremely well-written and researched book "Failing Law Schools," published in 2012, describes in great detail why the system is broken. Despite some advances that a few law schools have made to offer some practice management and client development courses and incorporate externship opportunities, the degree of change needed will truly require disruptive and innovative approaches.
Law schools are under fire these days and it seems much of the criticism is well-deserved.  As Tamanaha more fully outlines in his book:
Law schools have been accused of and in some cases sued for manipulating LSAT scores and employment figures to attain a higher ranking in US New rankings and to strengthen accreditation renewals.
Law schools continue to enroll and graduate students who are burdened with debt as a result of continuously rising tuition costs that range in average from $24,000/year at public universities to $41,000/year at private law schools, up 4% this year alone.
Law school costs keep rising despite decreased demand but law graduates cannot repay the loans due to the lack of employment and/or low salaries.
Law schools are controlled by faculty the majority of whom:

Are highly resistant to change and ignore the plight of under or unemployed graduates
Put more emphasis on research and publishing to elevate their US News rankings than teaching a curriculum graduates will actually be able to use
Find it distasteful to discuss or contemplate curriculum adjustments that would incorporate new courses that address practice management, financial management, process improvement, client relations – citing these as "trade school" oriented
Command extremely high salaries for the value produced
Are tenured and therefore disincentivized to change and cannot be held accountable
Will not give up the three-year academic requirement to accommodate much-needed experiential learning through on the job training and internships.

Law school accreditation committees are comprised of law school faculty and traditionalists who tend to protect their turf and their tenure and don't endorse new, more practical proposals.
Bar licensing exams that focus on theory not practice encouraging many law schools to teach to the test and not teach skills that will be useful to practicing lawyers.
Compounding the problem is the fact that the supply of licensed lawyers way outpaces demand and this is not a temporary problem. The dramatic decline in the number of lawyers needed to practice traditional law is due to displacement by the economic downturn and permanent disruptions like technology, free and accessible knowledge, virtual alternatives, outsourced lawyers, legal technicians and other innovations. Business clients do not perceive that junior lawyers have the practical skills to be useful and therefore, they will not pay for first or second year lawyers because they perceive they are being trained on their dime. Consumer clients can now do so much themselves though online forms and self-help and given the expense of lawyer representation, are more often appearing in court as pro se plaintiffs or defendants.
Large law firms have responded to the turmoil by reducing the number of summer and entry level associates they hire, paring down their existing ranks, delaying partnership opportunities and de-equitizing partners. Law firms have not yet forced change on the law schools, however, demanding that they produce more students who can be more immediately valuable by bring practical experience and additional, non-traditional skills to their employers. Fortunately, there are law schools and professors who are trying to tackle some of these challenges themselves.
In November, the Law Review at the University of Connecticut Law School hosted its annual symposium this year entitled, "Are Law Schools Passing the Bar?" A group of highly respected professors from law schools throughout the country, some of whom are leading the charge on new models of legal education, were provocative and provided consistent views that the current model is broken and in particular, that students are graduating without many of the skills that firms, other employers and clients find valuable.
Darren Bush, Associate Professor of Law, University of Houston Law Center
Chester Paul Beach, Jr., Associate General Counsel, United Technologies Corporation
Ann Marie B. Cavazos, Director of Clinical Program and Associate Professor of Law, Florida A&M University, College of Law
Jeffrey Lipshaw, Associate Professor of Law, Suffolk University Law School
Judith Welch Wegner, Burton Craige Professor of Law,University of North Carolina at Chapel Hill School of Law and primary author of "The Carnegie Report"
Jon M. Garon, Director of Law and Informatics Institute, and Professor of Law, Northern Kentucky University Chase College of Law
Nancy B. Rapoport, Interim Dean and Gordon Silver Professor of Law, University of Nevada, Las Vegas, William S. Boyd School of Law
David N. Yellen, Dean and Professor of Law, Loyola University Chicago School of Law
William D. Henderson, Indiana University, Bloomington, Maurer School of Law
David H. Blankfein-Tabachnick, Penn State Law
George A. Critchlow, Associate Professor, Clinical Law Programs, Gonzaga University School of Law
Renee Newman Knake, Associate Professor of Law, Co-Founder and Co-Director of ReInvent Law; Co-Founder and Co-Director of 21st Century Law Practice Summer Program in London; Co-Director of the Kelley Institute of Ethics and the Legal Profession, Michigan State University College of Law
Some highlights for how and why the speakers believe legal education should change included:
"We need to flip the classroom, get students talking and engaging. Then we need to flip the building, so that students become the consumers so they can find out what will make them successful and control their own path."
"Law schools focus on theory, which becomes an end in itself. Advocacy of theory drives curriculum and faculty approaches.  This must change."
"Emotional competency precedes all substantive skill competencies. We still operate under the 'lawyer as warrior' when we should be operating under the 'lawyer as psychotherapist' – someone who listens, understands and connects. Psychotherapists and doctors must be patients before they get licensed. Architects must apprentice before they can sit for the professional exam. There is no such requirement for lawyers. At what point do we teach our law students to be clients?"
"It takes 10,000 hours of practice to become proficient at a skill. For most law students or graduates, this means they won't become proficient until they are 5 years out of law school and immersed in practice."
"Lawyers for the information age must be: technologically savvy, efficient and economical, particularly with regard to limiting overhead, highly networked, specialized, unbundled purveyors of limited services, scalable and profitable."
"We should first determine the learning outcome, then design the curriculum and teach to the outcome. According to Schultz/Zedeck of UC Berkeley – there are 26 success factors for professionals. Law school only touches on one quarter of them."
This last point is an important one, since clients often bemoan the fact that lawyers often don't listen well, don't have a high emotional quotient and therefore have difficulty empathising, and a number of other important qualities an effective adviser must have (see my previous post on What Rainmaker Traits and Skills are Required for Success?.)  If law schools don't screen for these success traits before admitting law students, and law schools don't develop coursework and training to enhance these skills, then it is no wonder practicing lawyers often do not have an abundance of these important skills either.
SCHULTZ & ZEDECK 26 EFFECTIVENESS FACTORS
1. Intellectual & Cognitive
Analysis and Reasoning
Creativity/Innovation
Problem Solving
Practical Judgment
2: Research & Information Gathering
Researching the Law
Fact Finding
Questioning and Interviewing
3: Communications
Influencing and Advocating
Writing
Speaking
Listening
4: Planning and Organizing
Strategic Planning
Organizing and Managing One's Own Work
Organizing and Managing Others (Staff/Colleagues)
5: Conflict Resolution
Negotiation Skills
Able to See the World Through the Eyes of Others
6: Client & Business Relations – Entrepreneurship
Networking and Business Development
Providing Advice & Counsel & Building Relationships with Clients
7: Working with Others
Developing Relationships within the Legal Profession
Evaluation, Development, and Mentoring
8: Character
Passion and Engagement
Diligence
Integrity/Honesty
Stress Management
Community Involvement and Service
Self-Development
We can only hope that law schools start to make some significant changes in the new year. Some of these might include:
More schools to differentiate their offerings so that students and employers can select them on the basis of the outcomes they produce.
Schools need to change their curricula to incorporate more practical skills and experience to make them valuable to employers sooner. This includes building a curriculum based on Schultz and Zedeck's 26 effectiveness factors.
Law firms who are mired in elitist and traditional criteria need to become familiar with and hire from schools who take this leap to produce more practical, business and client-focused lawyers.
Clients need to share in the training/development of young lawyers and to reward firms that hire graduates from schools that have developed more practical and valuable programs.
Law schools should stop admitting students only on the basis of grades and LSATs, since these have little correlation to several of the critical success factors. Instead, start administering emotional intelligence tests.
We need to look at alternatives to the three year curriculum and consider a five year undergraduate degree, or at a minimum a two year law degree, with an added one or two year required apprenticeship or supervised internship.
Law schools and prospective students need to stop using US News and World Report as their measure of success and status.
Legal education is a critical spoke in the wheel of the profession. While law firms, clients and law students try to adjust to the new normal, real change can only happen if law schools finally begin making some of their own radical changes to respond to what the marketplace needs.
---