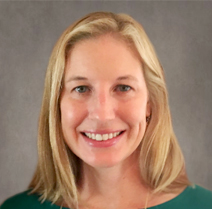 Lindsay Senker
Affiliate Consultant
Email: lsenker@rainmakingoasis.com
Lindsay Senker has twenty years of professional marketing and communications experience. Currently, her client-related activities involve individual lawyer business development plan review, market and trend research and reports including prospective client interviews, practice and industry group plan development and implementation, client satisfaction research including interviews with clients, reports and recommendations and presentation and training program materials.
Prior to joining RainMaking Oasis as a consultant, Lindsay was a marketing assistant in Morrison & Foerster LLP's Los Angeles office, working with 145 attorneys in two offices. In addition to her work for RainMaking Oasis, Lindsay assists other organizations with marketing and communications projects, most recently Loyola University Maryland and Church of the Nativity.
Lindsay is a graduate of Georgetown University, where she majored in Marketing, minored in Theology, and competed on the women's varsity volleyball team.