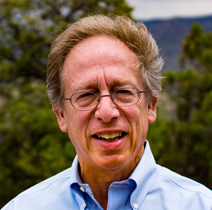 David M. Goldsmith, MCC, BCC
Affiliate Consultant
Email: dgoldsmith@rainmakingoasis.com
David Goldsmith has 26 years of coaching and consulting experience with professional service firms and individual professionals including those in law, accounting, consulting and coaching.  He is a founder of the coaching profession and one of the first Master Certified Coaches and Board Certified Coaches.   David ran Coach University, founded the International Coach Federation and was the executive director of the Foundation for Coaching which is now the Institute of Coaching at Harvard.
Known as the grandfather of coaching in Japan, he helped establish Japan's largest coaching organization.   David was also a columnist for the popular "Dear Coach" feature in the London Sunday Times.  He is known as the "Coaches' Coach," having advised many of the leaders in the coaching profession.
David primarily works with partners, c-suite executives and professionals responsible for generating business, growing and managing their practices and leading their firms. He is often asked to provide coaching to partners that are creating conflict in the work place.
At RainMaking Oasis, David helps clients in the areas of:
Business development coaching
Executive coaching
Firm strategy and culture
Leadership development
Customer service
Women's leadership
Communication
David is a graduate of Cornell University and a member of the International Coaching Federation. He runs an institute called 7 Paths Forward to improve the quality and effectiveness of coaching.